Introduction
The literal translation of the name "Pakistan" is a land in which the pure abound.
Pakistan is officially known as the Islamic Republic of Pakistan. It is a country located in South Asia. The country has secured 5th rank in the list of most populous countries in the world. Pakistan has a population of more than 212.2 million. It covers an area of 881,913 square kilometers and has ranked 33rd number in the list of the largest countries by land area.
In the Southside of the country, it is linked with the Gulf of Oman and the Arabian Sea covering an approximately 1,046-kilometre area of coastline. Islamabad is the capital of Pakistan and the largest city is Karachi. The climate of Pakistan varies according to regions. Pakistan is facing the impacts of climate change. It is among the most vulnerable countries experiencing the adverse consequence of climate change. Climate change is affecting the agriculture sector, pastoralist community, food security, water reserves, etc.
The current government of Pakistan is much concerned about the adverse impacts of climate change. There are a number of projects initiated by the current government of Pakistan to tackle the ongoing climate crisis. This is noteworthy that Pakistan is alone in doing its efforts against global climate change. The country has not received any international assistance regarding the climate crisis although Pakistani is contributing less than 1% to the global emission of greenhouse gases.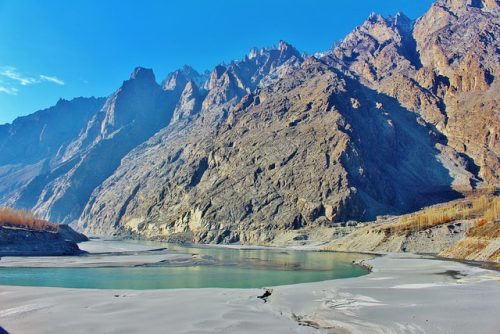 Pakistan Tehreek-i-Insaf – The Current Governing Party of Pakistan
Pakistan Tehreek-i-Insaf was founded by Imran Khan who is the Chairperson of the party and current Prime Minister of Pakistan.
Prime Minister's Special Assistant on Climate Change, Malik Amin Aslam is Federal Minister in Pakistan and performing his duty as the elected Global Vice President of International Union for Conservation of Nature.
PTI Government's Environmental Achievements So Far
Prime Minister Imran Khan has always shown his concern over ongoing climate change. Special Assistant on Climate Change, Malik Amin Aslam has recently inaugurated a project listed below. Here we have listed PTI Government's environmental achievements so far.
Also check out: PSO Opt for Solar Power around the Country
I hope you all liked this post! Please comment below if you have any suggestions, comments, or feedback! We at #envpk love hearing from our readers! Thanks!
For feedback or queries, email at admin@envpk.com