INTRODUCTION
Caves and caverns are more or less similar but beautiful natural places on the Earth. In ancient times, men used to live in caves.  So we share a strong connection with caves. Again in previous times, caves were used by caravans during journeys. We have splendid places in the World. Nature attracts a person that's why any country that has a beautiful landscape would definitely allure tourists from all around the world. Here we have collected 11 beautiful caves and caverns with pictures that are present in different parts of the world. Above the ground, there is a hollow opening it is regarded as a cave while the underground cave is regarded as a cavern.
You might also like: 12 Most Beautiful Waterfalls in the World in Pictures
1. MARBLE CAVES – CHILE
Location: Cuevas de Mármol – Patagonian Andes – Chile
Unique Features: This marble cave is quite unique in its appearance. People are only allowed to visit this place. This cave has glacier water enriched with minerals. No mining activities are permitted here. The marble changes its color yellow, blue, black, and green hues.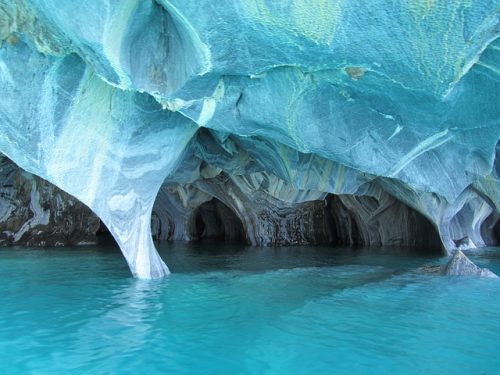 2. GLOW WORM CAVE – NEW ZEALAND
Location: Waitomo – New Zealand
Unique Features: It is also known as Waitomo Glowworm Caves. It is a great tourist hub that would take any tourists to another world. It has stalagmites and stalactite mineral deposits with abundant glow worms. Meanwhile, this cave has a large river system.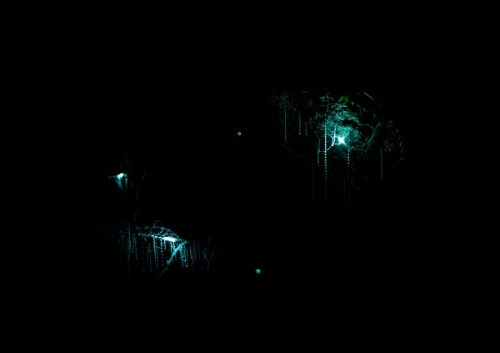 3. GIANT CRYSTAL CAVE – MEXICO
Location: Naica – Chihuahua – Mexico
Unique Features: The structure of this cave would leave anyone in extreme wonder because the crystals are huge in size. The cave has a high temperature favorable for the growth of gypsum. One might have not seen these giant crystals with a naked eye.
Image Source: Alexander Van Driessche, CC BY 3.0, via Wikimedia Commons
4. BLUE GROTTO CAVE – ITALY
Location: Capri – Italy
Unique Features: It is also known as Grotta Azzura. This is a sea cave where water reflection due to intense sunlight gives it a bright blue color. In ancient times this place had remained quite famous.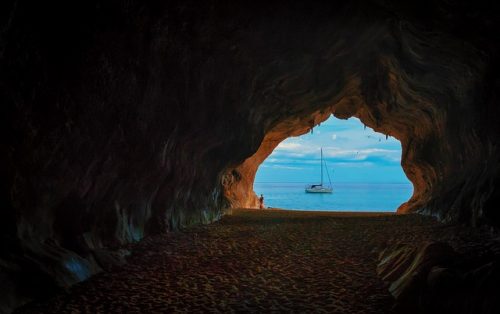 Also check out: 12 Most Beautiful And Unique Lakes in the World in Pictures
5. KHEWRA SALT MINES – PAKISTAN
Location: Jhelum – Punjab – Pakistan
Unique Features: It is also known as Mayo Salt Mine or Khewra. It is one of the oldest and the second largest salt mine in the world. Mining activities are carried out in Khewra for Himalayan pink salt. Annually millions of tones of salt are mined here.
Image Source: Smsarmad, CC BY-SA 3.0, via Wikimedia Commons
6. HANG SƠN ĐOÒNG
Location: Phong Nha-Kẻ Bàng National Park – Bố Trạch – Quảng Bình – Vietnam
Unique Features: This natural cave is famous for being the largest cave in the world. This place is entirely unique because of the separate weather conditions inside the cave and flowing river system.
Image Source: Daniel Burka, CC0, via Wikimedia Commons
You might also like: 20 Very Beautiful Fish That You Must See (Pictures)
7. SISTEMA SAC ACTUN
Location: Tulum Municipality – Quintana Roo – Mexico
Unique Features: This cave is quite famous for its freshwater system that is discharged in the Caribbean Sea. It is included in the list of the longest underwater cave system. The word SAC ACTUN literally means white cave system.
Image Source: Ken Thomas, Public domain, via Wikimedia Commons
8. CRYSTAL CAVE – ICELAND
Location: Jökulsárlón – Vatnajökull National Park – Iceland
Unique Features: Crystal cave is made of glacier water and it is often considered the largest glacier ice cave in the discovered territory. This place attracts tourists due to its formation and unique structure made of ice.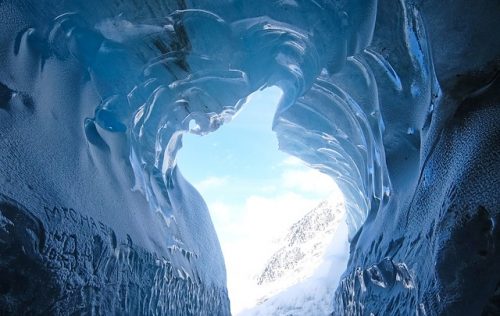 Also check out: 15 Beautiful Birds That You Must See (Pictures)
9. FINGALS CAVE – SCOTLAND
Location: Isle of Staffa – Scotland
Unique Features: This sea cave in the isle of Staffa is unique due to its structure formation. The interior walls of this cave are made of hexagonal basalt columns. It is not the cave present everywhere on the Earth.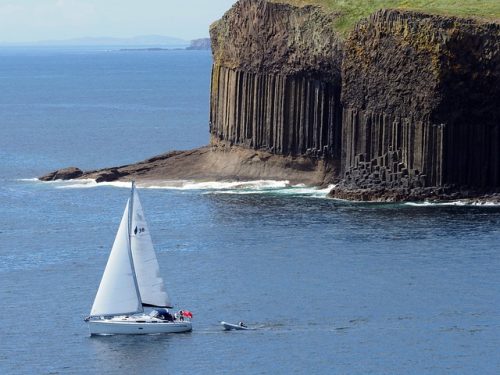 10. SISTEMA OX BEL HA
Location: Quintana Roo – Mexico
Unique Features: The meaning of this term is Three Paths of Water. It is one of the famous coastal caves in the world. It provides fresh water to the connected area. Also, this cave is one of the longest underwater caves.
11. MENDENHALL ICE CAVES: JUNEAU – ALASKA
Location: Juneau- Alaska
Unique Features: It is a cave inside a huge glacier or glacial ice. The pathways in the glacier ice are made by flowing water. Mendenhall ice caves are the oldest known caves in history. These caves vary in size and truly representing caverns.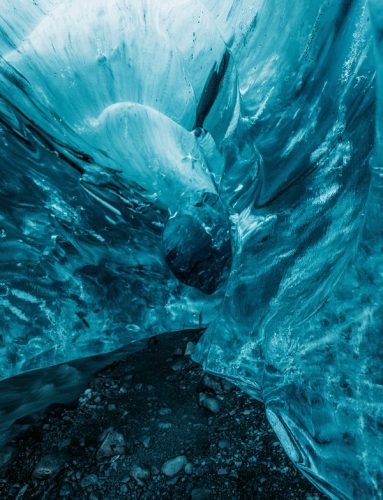 Also check out: 12 Incredibly Beautiful Natural Places In World In Pictures
I hope you all liked this post! Please comment below if you have any suggestions, comments, or feedback! We at #envpk love hearing from our readers! Thanks!