Earth Day is celebrated every year on 22nd April. The theme for Earth Day 2023 is "Invest on our planet." Investing on our planet is very important and has become more crucial than ever as the world is now experiencing terrible environmental degradation due to various forms of pollution as well as effects of climate change like extreme weather events all over the globe. We cannot expect everything to get better on its own without actively investing our time, money and effort on our planet. We need to remember that we only have one planet, we do not have a planet B to live on. Earth is the only planet we have – therefore it is imperative that we try to restore our Earth's ecosystems and degraded environment as well as stop global warming.
You might also like: 20 Environmental and Ecosystem Restoration Slogans Pictures
So while celebrating Earth Day this year, make sure to actually do something for our planet on individual level – plant a tree, take public transport, switch off those extra lights and buy a reusable class bottle. These things are small, but they can have a big impact. Another thing that can have an even bigger impact is spreading awareness about our environment, and what better way to spread awareness in the age of social media than to share relevant images on your Twitter, Facebook, Instagram, WhatsApp etc? So if you are looking for some really cool earth day 2023 pictures, then you have found the right place as today we are showcasing a list of 15 really cool Earth Day 2023 greeting and wishes pictures for you all. The best part is that these pics are free to use so Right-click and save all you want!
Also check out:
15 Amazing Quote Wallpaper Pictures about Trees and Forests
14 Quotes Wallpapers About Environment and its Degradation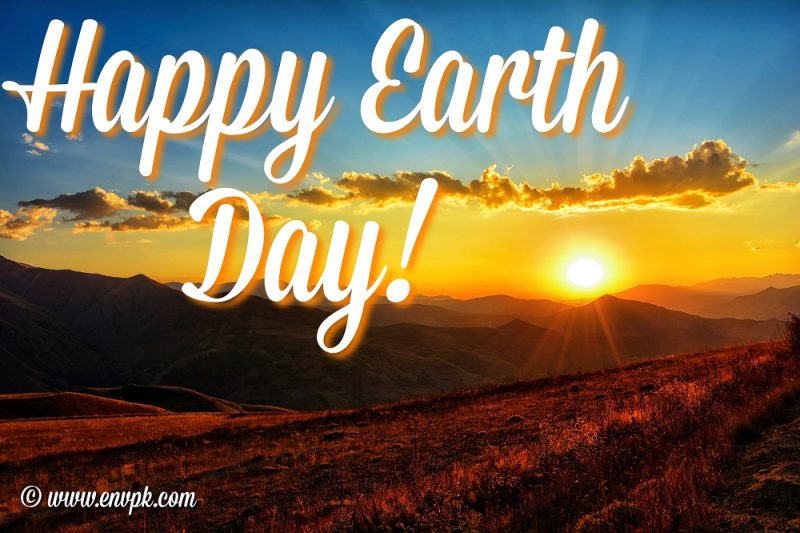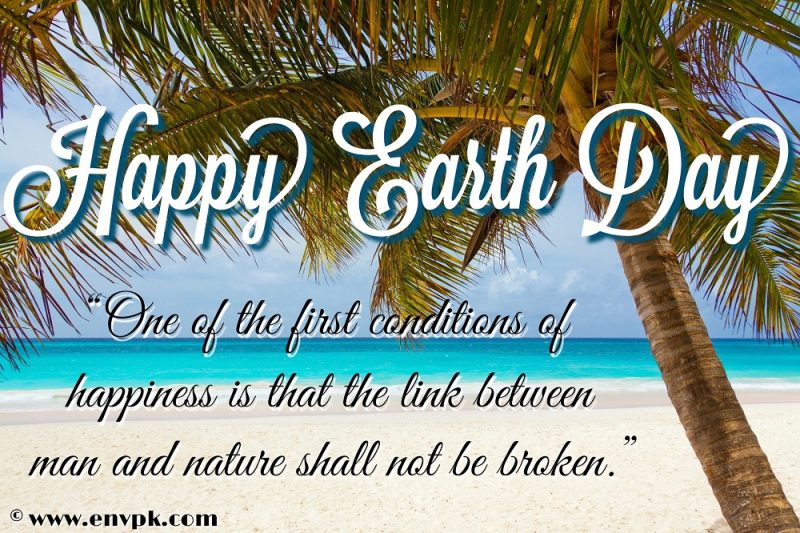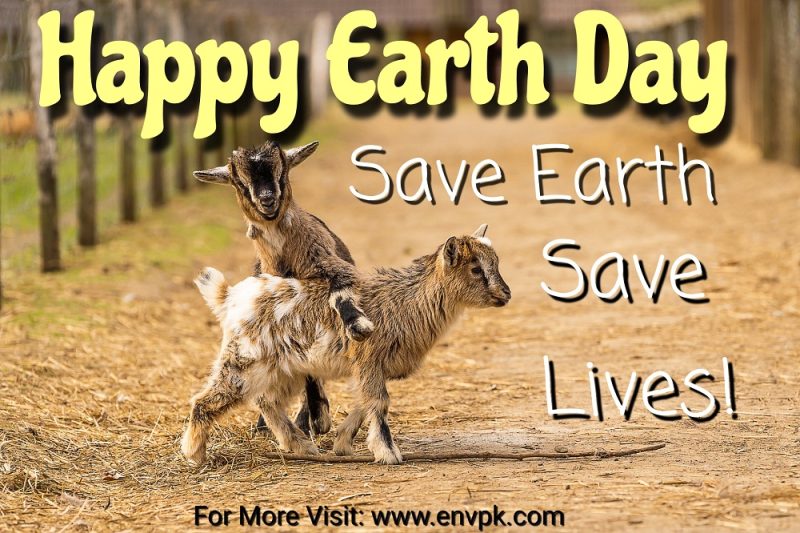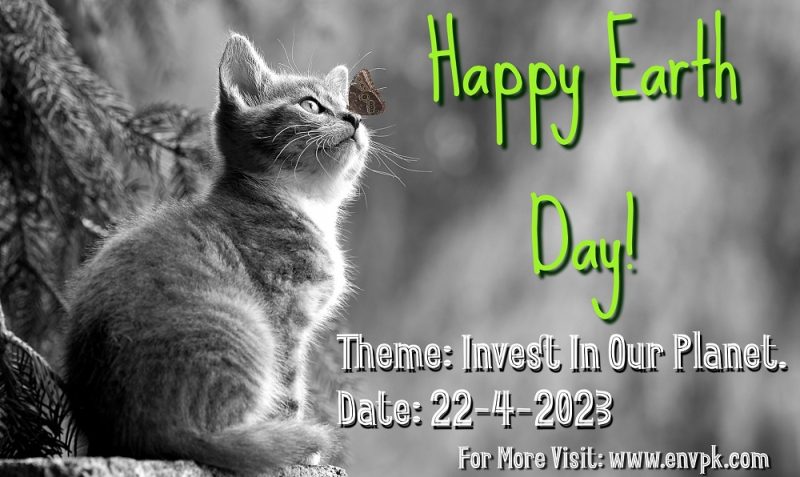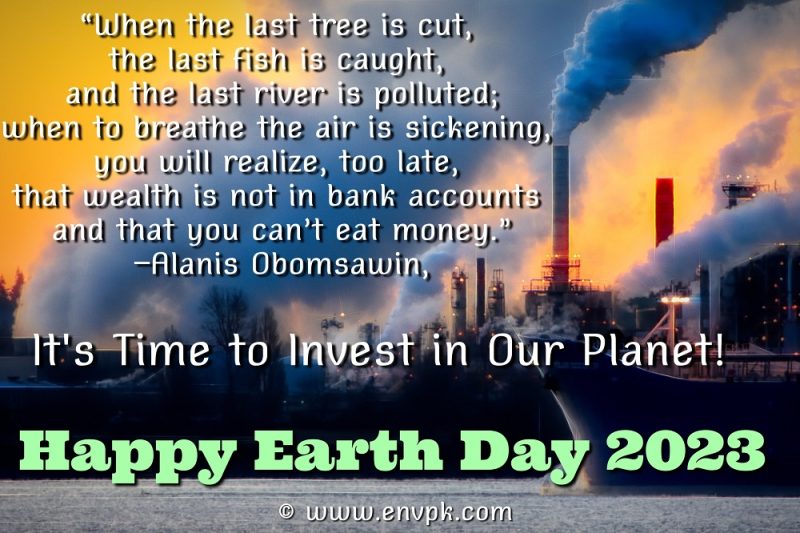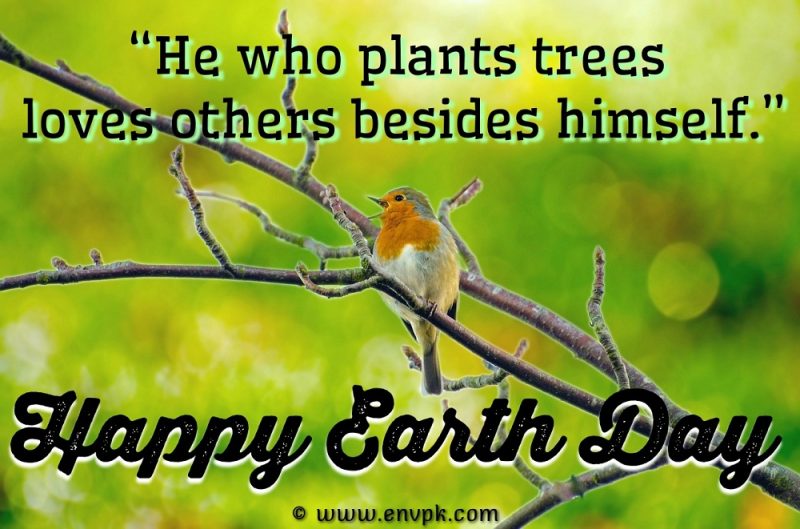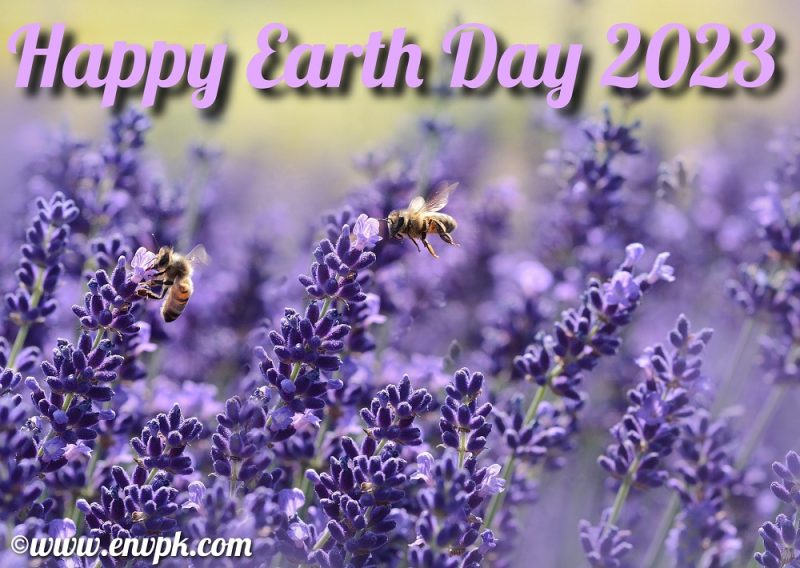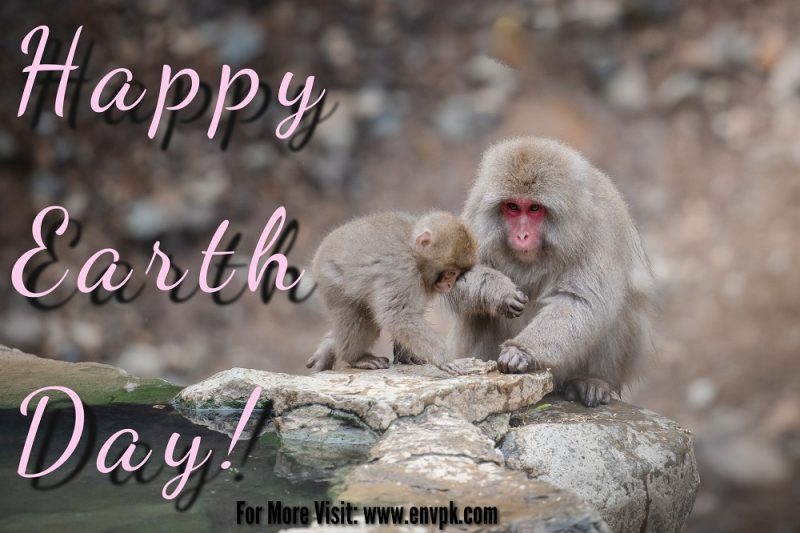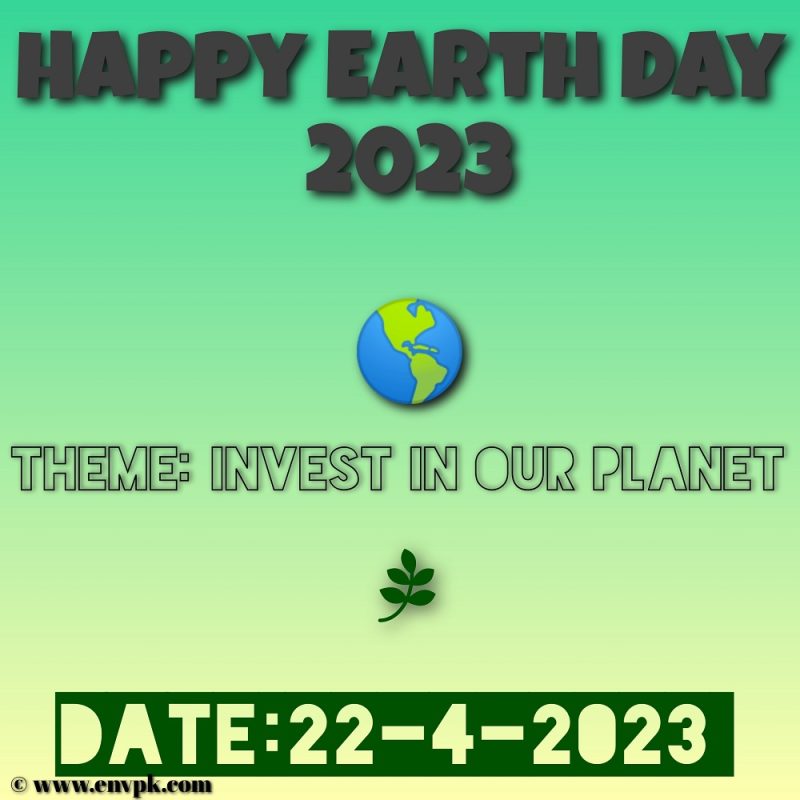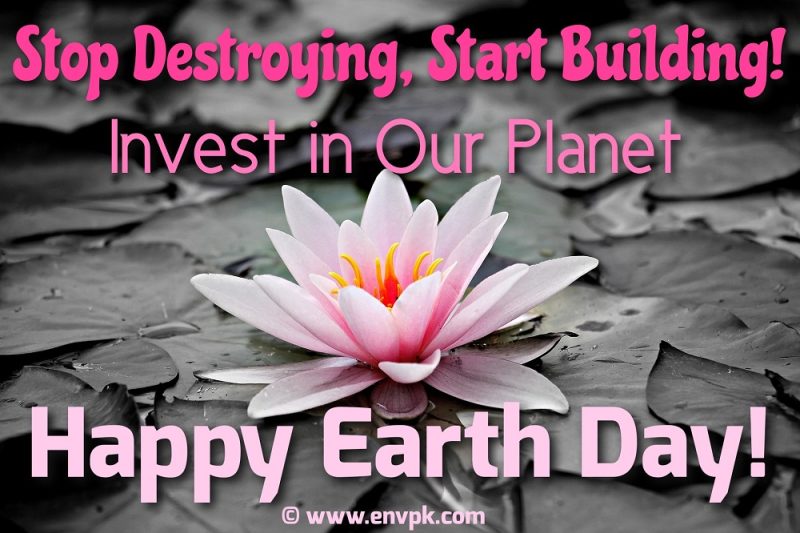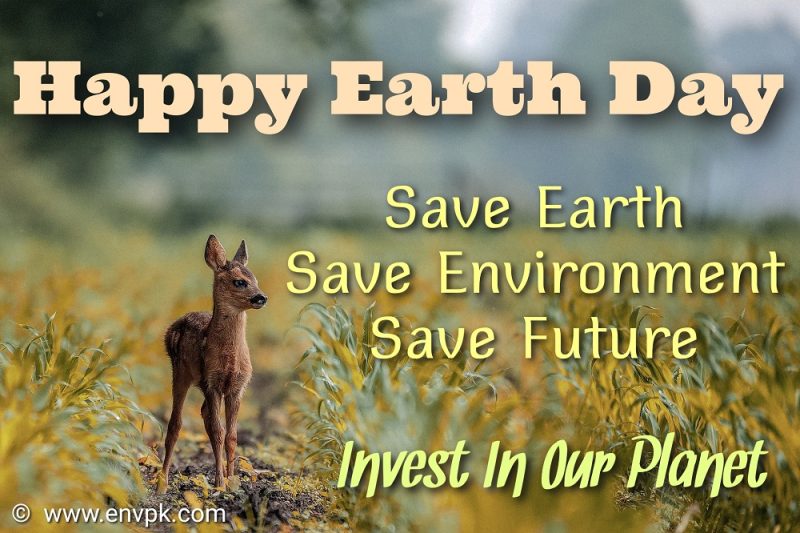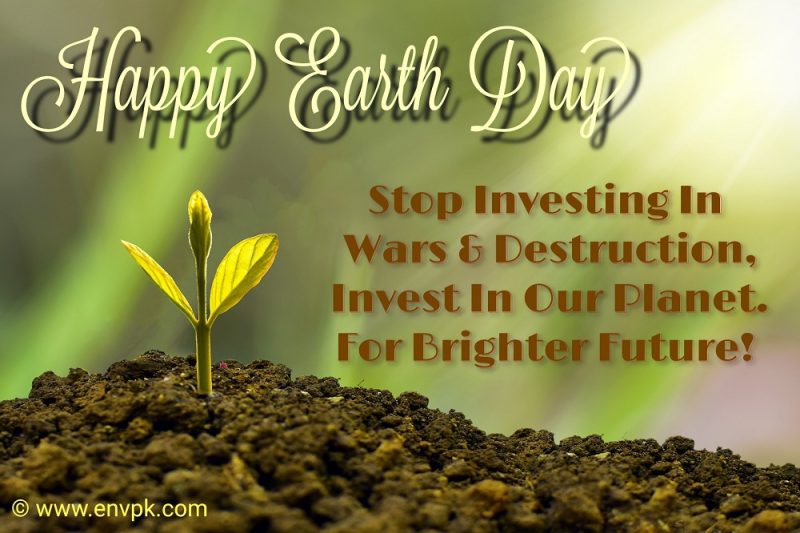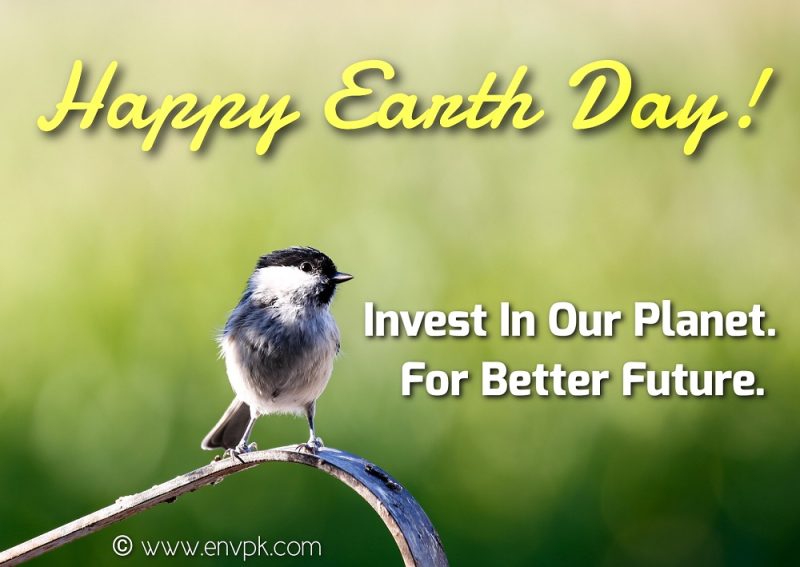 Also check out: 
10 Environmental Pollution Quotes Wallpaper Pictures
10 Beautiful Nature Quotes Wallpaper Pictures
I hope you all liked this post! Please comment below if you have any suggestions, comments, or feedback! We at #envpk love hearing from our readers! Thanks!