INTRODUCTION
Our Earth is beautiful with different ecosystems such as marine, freshwater, deserts, etc. There are numerous places with scenic beauty that leave everyone in wonder. Countries that have these places attract tourists from all around the world. There are mountains, rivers, lakes, and many strange but amazing places on the Earth. We have selected 12 incredibly beautiful places in the World displayed with pictures.
Check out: 11 Most Beautiful Caves and Caverns in the World – Pictures
1. MALDIVES
Location: Maldives
Unique Features: The Maldives has Coralline beaches where white sand with fine texture made Maldives islands extremely important for tourists. These kinds of beaches with shallow and clear water are rare in the world.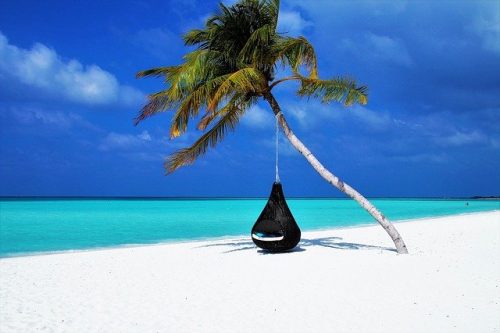 2. PAMUKKULE 
Location: Pamukkule – Denizli – Turkey
Unique Features: Pamukkule is regarded as a cotton castle because from a distance this place gives such looks. This place has small pouring white pools filled with turquoise water and walled by limestone.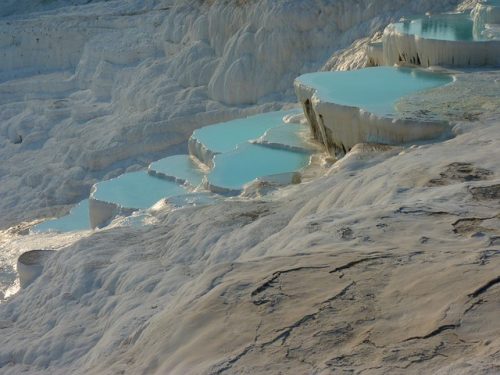 You might also like: 12 Most Beautiful Waterfalls in the World in Pictures
3. ANTELOPE CANYON 
Location: Antelope Canyon –  Arizona – USA
Unique Features: The structure of Antelope canyon makes it quite attractive for photographers and tourists. There are curves and wave-like marks on the Canyons. It is said that the canyon has such a shape due to flowing water in the past.
4. DANXIA LANDFORMS 
Location: China
Mount Langshan and Mount Wanfo – Hunan
Mount Danxia – Guangdong
Taining and Mount Guanzhi – Fujian
Mount Longhu and Guifeng – Jiangxi
Fangyan, Mount Jianglang – Zhejiang
Mount Chishui – Guizhou
Unique Features: In China, there are at least six places that have such landforms; all places are mentioned in the location section. Danxia landforms are colorful rocks that vary in size and height. These unique landforms are the product of ancient events and are mostly created by sandstone deposits.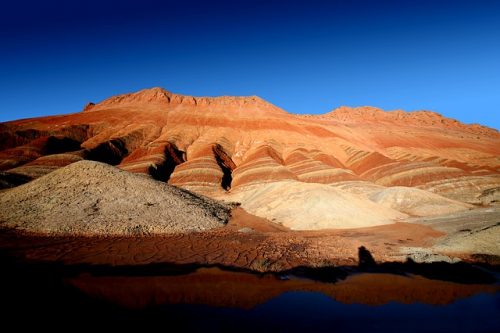 Also check out: 12 Most Beautiful And Unique Lakes in the World in Pictures
5. HUANGLONG 
Location: Huanglong – Sichuan – China
Unique Features: This place is included in the list of World Heritage Sites prepared by UNESCO. It is termed a yellow dragon. It has a karst landscape that enhances the unique features of this place as compared to others.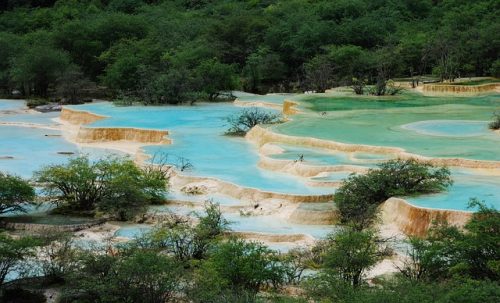 6. DEAD SEA 
Location: Jordan Rift Valley – Jordan
Unique Features: Dead sea is characterized as the saltiest sea and it is included among the saltiest seas in the World. It is called the dead sea because there is no exit route and its main tributary is River Jordan.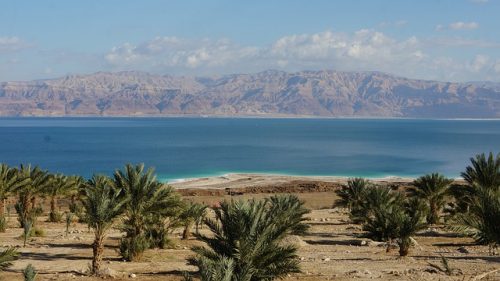 You might also like: 20 Very Beautiful Fish That You Must See (Pictures)
7. SKARDU 
Location: Skardu – Gilgit Baltistan – Pakistan
Unique Features: Skardu is famous for its natural scenic beauty that includes mountain areas. It is close to the Karakoram and Himalayan ranges. Tourists come from all around the world especially mountaineers and trekkers.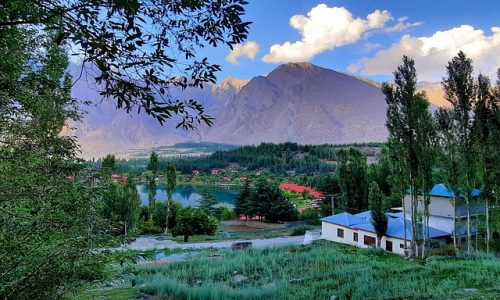 8. DARVAZA 
Location: Darvaza – Ahal – Turkmenistan
Unique Features: This place is famous for Darvaza gas crater. How a barren landscape becomes the door to hellfire or gates of hell is still a mystery. It is a geological phenomenon where the ground is sinking downward due to the natural gas field.
9. CANO CRYSTALES 
Location: Caño Cristales – Serrania de la Macarena – Colombia
Unique Features: This place is known as the river of five colors and another term is Rainbow River. The colorful water is due to the red plants growing in riverbeds.  In other words, it is regarded as the liquid rainbow. This river has pools, waterfalls, green algae, etc.
Image Source: Gicaman, CC BY-SA 4.0, via Wikimedia Commons
10. GIANT'S CAUSEWAY 
Location: Giant's Causeway –Bushmills – Ireland
Unique Features: This place is a natural wonder. The unique feature of Giant's causeway is due to volcanic eruptions that happened in past time. The structure consists of approximately 40,000 interlocking columns of basalt.
Also check out: 15 Beautiful Birds That You Must See (Pictures)
11. SALAR DE UYUNI
Location: Uyuni Salt Flat – Daniel Campos – Bolivia
Unique Features: In other words, it is known as Salar de Tunup. It is regarded as the largest salt flat in the world. It was a lake that has dried due to evaporation leaving behind salt deposits. This place is covering an area of 11000 square kilometers.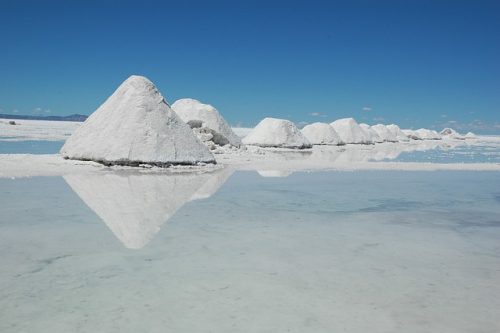 12. BLUE LAGOON – ICELAND
Location: Blue Lagoon – Reykjanes Peninsula – Iceland
Unique Features: This place is a natural spa and known as geothermal seawater. The water of the blue lagoon is a complete wonder because it renews after 48 hours. The seawater is enriched with minerals such as silica.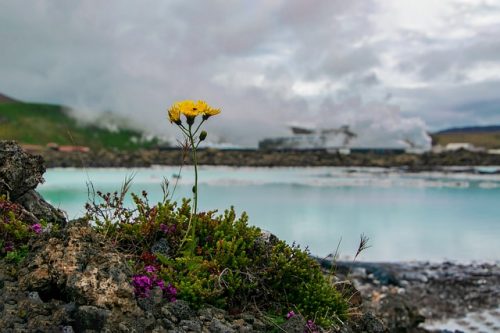 Also check out: 7 Must See Beautiful Natural Phenomena in Pakistan
I hope you all liked this post! Please comment below if you have any suggestions, comments, or feedback! We at #envpk love hearing from our readers! Thanks!
For feedback or queries, email at admin@envpk.com