Glaciers in Pakistan:
Pakistan is a country blessed with more than 7000 glaciers – some of them really big ones and others rather small ones. This is the reason why this Himalaya-Karakoram-Hindukush region is known as the "third pole" of this world – as it contains more ice than anywhere else in the world except for the poles! So today we bring you a list of major and minor glaciers of Pakistan along with their short description like location and length etc. Read: Third Pole is Melting-Himalaya-Hindukush-Karakoram Glaciers
Due to Climate change, it is not a novel thing to hear about glacier melting and causing floods and devastation in its wake. If you would like to read more about the impacts of glaciers and their links to flood check out: Glacier Melting and Glacial Retreat- Causes, Effects and Solutions and Glacial Lake Outburst Floods In Pakistan- Causes and Effects.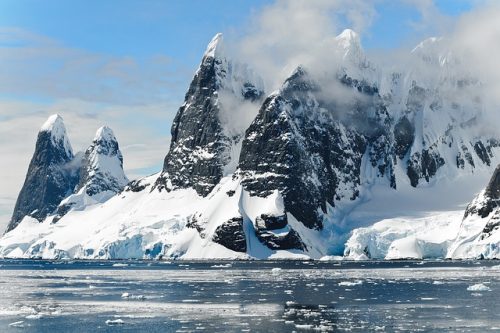 You might also like to read: Climate Change and Himalayan Glacier Hazard
List of Glaciers In Pakistan:
Baltoro Glacier: It is 63 Km in length and is one of the biggest glaciers outside the polar region. it is the glacier located in the Shigar District of Gilgit Baltistan and feeds the Shigar river as well that is a tributary to the Indus River.
Abruzzi Glacier: This glacier is 45 km long and joins the Baltoro glacier. The K2 mountain is clearly visible from the glacier and it is located in the Baltoro Kangri Peak in Gilgit-Baltistan.
Batura Glacier: It is also one of the largest glacier in Pakistan with a total length of 57 km. It is present in the Gojal region in Hunza District of Gilgit-Baltistan.
Vigne Glacier: It is a glacier present near the Baltoro glacier and the Gondogoro glacier. It is 10 km in length and is located in the Karakoram range.
Biafo Gyang Glacier: It is 67 km in length and is the third longest glacier outside the poles. It is located in the Karokaram mountain range near the Hispar valley. It also feeds the Braldu River.
Godwin-Austen Glacier: This glacier is present near the K2 mountain and joins the Baltoro glacier. The glacier provides access to the 14 mountain peaks more than 8 thousand meter high. It is located in the district of Skardu in Gilgit Baltistan.
Zindikharam Glacier: It is also located in Gilgit Baltistan.
Panmah Glacier: It is the sixth largest glacier in the region and is located also in the region of Gilgit Baltistan. It is under the Karakoram national park vicinity.
Chianter Glacier: This is a glacier located in KPK and its total length is of 33.8 km.
Bilafond Glacier: This glacier is also located in the Siachen region of the Karokaram range of mountains and it feeds the Saltoro river.
Gondokoro Glacier: Another glacier that joins subtly with the Baltoro glaciers and Godwin-Austen Glacier. Together they form independent peaks.
Chogo Lungma Glacier: Located in the Shigar district of Gilgit Baltistan, this glacier is found in the Karokaram range. It has a length of 76 km which makes it the longest glacier in the Karakoram region and second longest outside the Polar regions.
Shani Glacier: This glacier is located in Naltar Valley of Gilgit Baltistan.
Passu Glacier: located to the south of the Passu village in Upper Hunza, Gilgit Baltistan. It is linked with the Batura glacier along with many other glaciers.
Rupal Glacier: Also known as Toshain Glacier. Forms along the Himalayan lower range and is responsible for feeding the Rupal river formaation.
Miar Glacier: It is located in Hoper Valley Gilgit Baltistan. It joins the Barpu Glacier.
Siru Glacier: This glacier is located in KPK and is found nearby Anu Sor and Penin Sor.
Thalo Glacier: Located in KPK and is also near to Dir Kohistan.
Thui Glacier: Located also in KPK near Shah Jinali.
Garmush Glacier: Located in KPK.
Trango Glacier: It is located in the Baltoro range of glaciers where many other glaciers confluence in the Karakoram. It is located in the Gilgit Baltistan region.
Ultar Glacier: Originates from the Batura range of glaciers in the Karakoram and is present in the Gilgit Baltistan region of Karimabad near Hunza Valley.
Biarchedi Glacier: this glacier also flows in to the Baltoro glacier and joins it at the Northern part.
Ghulkin Glacier: This glacier is found near Gojal, a village in Hunza following the Karakoram highway.
Kutia Lungma Glacier: It is 12 km long and 3 km wide glacier located in the Karakorum mountain near the Skat valley of Skardu District Gilgit Baltistan.
There are a lot of other glaciers like Yazghil and Miragram Glaciers present in Pakistan whose meltwater feeds many rivers and streams. These glaciers are not only important for mountain communities but also greatly influence the shape of the land and its biodiversity for years to come. However, due to pollution the glaciers are melting fast.
Also check out:
Black Soot and Ash Deposits on Glaciers – Causes and Impacts
Blackening Glaciers of World -Carbon Black Deposition Impact
I hope you all liked this post! Please comment below if you have any suggestions, comments, or feedback! We at #envpk love hearing from our readers! Thanks!