INTRODUCTION
Water bodies such as rivers and streams when flowing over precipices make a waterfall. The smooth and calm flowing river and streams are comforting to eyes. And, when this calm water falls down a cliff, gives a pleasant view. There are extremely beautiful places on the Earth where one can witness the waterfalls. Splashing water and majestic view of waterfall enhances the beauty of the surrounding area. Such places keep tourists captivating. Here, we have collected 12 most beautiful waterfalls in the world.
Check out: 11 Most Beautiful Caves and Caverns in the World – Pictures
1. FAIRY POOLS – ISLE OF SKYE – SCOTLAND
Location: Glenbrittle – Isle of Skye – Scotland
Unique Features: The amazing fact about fairy pools is their crystal clear water that makes multiple waterfalls.  This natural place enhances the landscape beauty of the area and is a great tourist destination.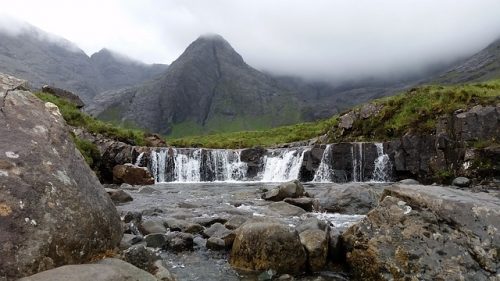 2. INGA FALLS – CONGO RIVER – AFRICA
Location: Matadi – Kongo Central – the Democratic Republic of the Congo
Unique Features: Inga falls are formed by the rapidly flowing Congo River. This place is included in one of the largest hydroelectric dam projects in the world. It might get famous for generating the largest electricity in the world.
3. NARH WATERFALLS  – PAKISTAN
Location: Rawalpindi – Punjab – Pakistan
Unique Features: Pakistan is having so many beautiful natural places and Narh waterfalls is one of these places. Narh waterfall in Pakistan is a good tourist spot not only for local travelers but for tourists as well.
You might also like: 12 Most Beautiful Waterfalls in the World in Pictures
4. HORSETAIL FALLS – YOSEMITE NATIONAL PARK
Location: Mariposa County – California – United States of America
Unique Features: This waterfall is seasonal. The spectacular beauty of the horsetail waterfall can be enjoyed in the winter season. The name of this horsetail falls is based on an event called Yosemite Firefall.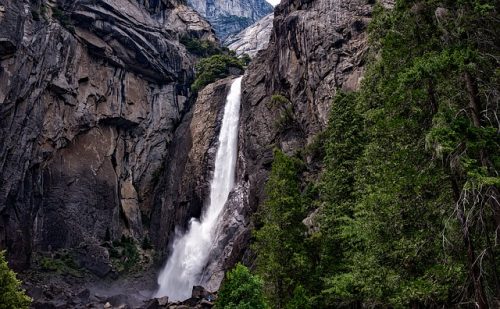 5. SHIFEN WATERFALL – KEELUNG RIVER
Location:  Pingxi – New Taipei – Taiwan
Unique Features: This waterfall has got its nickname and that is Little Niagara. The beautiful cascading waterfall has scenic beauty that cannot be ignored. And there, appears a rainbow when water splashes around the edges and into the lake.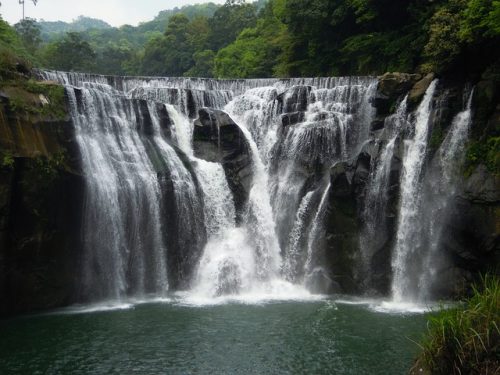 6. CHOTOK WATERFALL – PAKISTAN
Location: Khuzdar – Balochistan – Pakistan
Unique Features: Chotok waterfall is also famous as Moola Chotok waterfall. It is said that this waterfall is a hidden gem of Balochistan. The tall trees, cascading waterfalls and lush greenery make this place beautiful.
Image Source: Furqanlw, CC BY-SA 4.0, via Wikimedia Commons
Also check out: 12 Most Beautiful And Unique Lakes in the World in Pictures
7. IGUAZU FALLS – IGUAZU RIVER
Location: Misiones – Argentina, Paraná – Brazil
Unique Features: Iguaza falls are due to the Iguaza River. There are nearly 275 falls covering a wide area of almost 2.7 kilometers. The vibrant color hues over the waterfalls enhance the majestic beauty of this place.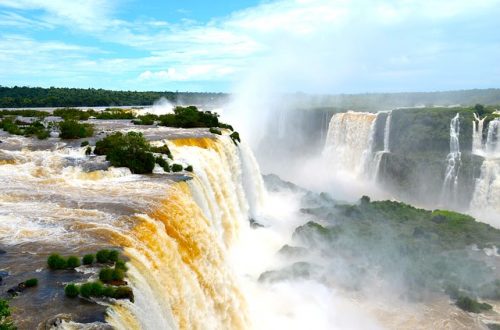 8. MARMORE FALLS
Location: Umbria – Terni – Italy
Unique Features: Ancient Romans built this waterfall so basically, it is a man-made waterfall. Marmore falls is the tallest waterfall that is ever created by humans. The height of this waterfall is approximately 165 meters.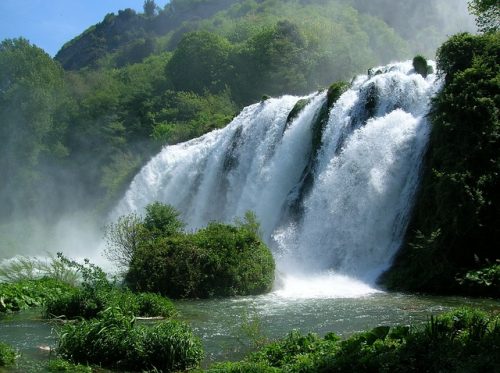 You might also like: 20 Very Beautiful Fish That You Must See (Pictures)
9. KURSUNLU WATERFALLS
Location:  Antalya – Turkey
Unique Features: Kursunlu waterfalls in Turkey are also season-dependent. In summer one can only see water trickling at this place. However, this place is surrounded by a diverse variety of plant species that makes this place beautiful.
Image Source: Burak Küçükarslan, CC BY-SA 4.0, via Wikimedia Commons
10. WADI EL RAYAN
Location: Faiyum – Egypt
Unique Features: The largest waterfalls in Egypt are the Wadi el Rayan waterfalls. This stunning place is quite famous for its archeological remains. Wadi el Rayyan is the only place in Egypt with waterfalls.
Image Source: Mahmoud Esmat, CC BY-SA 4.0, via Wikimedia Commons
Also check out: 15 Beautiful Birds That You Must See (Pictures)
11. VICTORIA FALLS
Location:  Livingstone – Zambia
Unique Features: This waterfall is included in the list of largest waterfalls in the world because it covers an area of 1708 meters. Victoria waterfalls host a number of unique plant and animal species.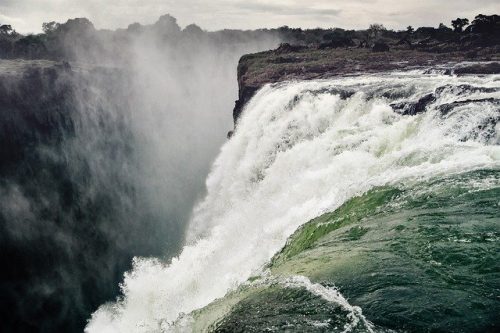 12. PLITVICE WATERFALLS – CROATIA
Location: Plitvicka Jezera – Lika-Senj County – Croatia
Unique Features: Natural beauty of this place is captivating. Plitvice Lakes National Park has almost 90 waterfalls that are known as Plitvice waterfalls. This area is surrounded by mountains that enhance the spectacular view of this place.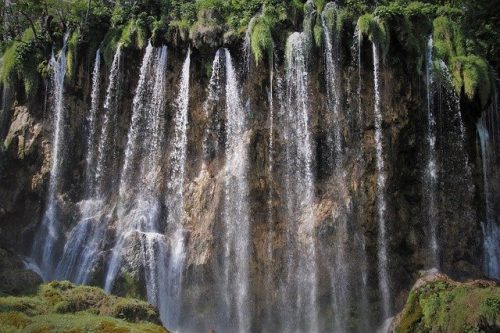 Check out: 12 Incredibly Beautiful Natural Places In World In Pictures
I hope you all liked this post! Please comment below if you have any suggestions, comments, or feedback! We at #envpk love hearing from our readers! Thanks!
For feedback or queries, email at admin@envpk.com