Hey there stressed and tensed looking student, are you frantically searching for an assignment topic related to the environment? Or maybe trying to find a unique and cool topic for your upcoming environmental science related presentation? Or maybe you need to write a paper about some environmental topic? If you are looking for any of the above, then you are at the right place at the right time as in this post we will be listing some really interesting and unique Environmental Sciences topics that will ensure your assignment, presentation or paper is the best of all and the most different and unique! Imagine everyone else has discussed the same old boring topics, while you come up with a topic that no one in your class has ever heard of! So check out this list below and prepare to get an A+ as well as the appreciation of your peers and teachers.
The best part of this list is that if you click on the topic, a detailed article on it will open up so you won't even have to search for material elsewhere! So check them out and ask us in the comments if you need any further help!
STILL WANT MORE ENVIRONMENTAL SCIENCE RELATED TOPICS? THEN CHECK THIS LIST OUT:
I hope you all liked this post! Please comment below if you have any suggestions, comments, or feedback! We at #envpk love hearing from our readers! Thanks!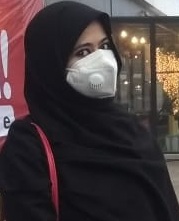 Founder of Envpk.com. A passionate environmentalist and researcher by education and at heart. A proud tree-hugger.
#SaveEarth #GoGreen