Are you an environmental science student who is sick and tired of trying to come up with a good topic for an assignment or a presentation and have finally restored to googling for them? If so, then you are at the right place as in this article we will be sharing some really cool topics related to the environment that will get you an A+ on your assignment or presentation.
Not only will it impress your teachers but it will also help you learn a few new things about the subject that you chose to pursue in your university..and it might also make you love and care for the environment a little more. Better still, I'll be linking these topics to relevant and detailed articles about them, so you don't have to look any further for more information on them. You can thank us later (or maybe in the comments below?)
CHECK OUT MORE TOPICS HERE:
I hope you all liked this post! Please comment below if you have any suggestions, comments, or feedback! We at #envpk love hearing from our readers! Thanks!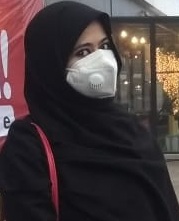 Founder of Envpk.com. A passionate environmentalist and researcher by education and at heart. A proud tree-hugger.
#SaveEarth #GoGreen