Introduction
What is Rainwater?
The water that is received from precipitation.
What is meant by Rainwater Harvesting?
This term is defined as the collection and storage of rainwater.
What are Rainwater Harvesting Systems?
This is a method described as the process of collecting and storing rainwater in order to avoid a stormwater runoff.
The changing climate in Pakistan results in unpredictable precipitation. During monsoon heavy rains cause floods and there is no proper management of floodwater in Pakistan. The heavy rains in urban areas create difficulties for the citizens. The outcomes of floods are an economic loss. Animal and human lives also suffer from seasonal floods.
Pakistan is experiencing water crisis issues despite heavy rains in the country. The administration of Lahore city is setting up its first underground rainwater storage system. The aim of this project is to properly manage rainwater by minimizing flooding and reusing water collected from heavy rains.
For more information on Pakistan's current and projected future water crisis, please read:
Water Scarcity Crisis in Pakistan: Causes, Effects, Solutions
The Projected Future of Water Scarcity Crisis In Pakistan
First Underground Rainwater Storage system in Lahore
Lahore launches the first underground rainwater storage system with a water storage capacity of 1.4 million gallons.
In order to conserve water and recharge underground water reserves, the Lahore Development Authority is cooperating with Water and Sanitation Agency on the issue of rainwater. The rainwater harvesting project has cost approximately 150 million rupees. This system is placed nearby Lawrence road. This area usually overflows with rainwater. The average precipitation in Lahore is up to 670mm per year. The underground rainwater storage system began in May 2020, and it is also known as Monsoon Underground Water Reservoir.
The managing director of WASA reported that a drain of 600 feet is connecting the underground water reservoir to Lawrence Garden.  Along with this an outer surface reservoir is built with a water storage capacity of 0.2 million gallons. If all this setup gets filled with rainwater then the water will be channeled by another system.
Also check out: Dire Need of Sea Water Desalination Plants in Baluchistan Pakistan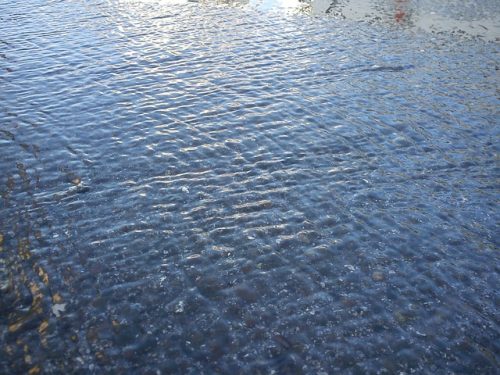 Benefits of Rainwater Harvesting system in Lahore
The benefits of the rainwater harvesting system in Lahore are as follow,
The stored water will be utilized to irrigate parks and gardens in the city because Lahore is well known as the city of gardens.
It will assist in recharging groundwater which is a huge problem in cities due to urban sprawl. The depleting water reserves will lead to the water crisis in Pakistan.
First Urban Rainwater Harvesting System in Pakistan
In 2010, the first urban rainwater harvesting system was established at Faisal Mosque in Islamabad. This system has a water storage capacity of up to 3 million liters.
Conclusion
Rainwater harvesting is an environmentally friendly and cost-efficient solution that has many benefits associated with it. It helps in recharging groundwater reserves and assists in irrigation systems. This method also supplies portable water. In underdeveloped countries, rainwater collected from rooftops is utilized for home gardens. The underground rainwater harvesting system in Lahore is a good management strategy by the local administration.
Also check: Rainwater Harvesting Project Lahore – Why We Need More?
Recommendation
The country needs more underground rainwater harvesting projects like Lahore. Along with that, efficient planning and management strategies regarding water reserves are also required. The reason is prevailing environmental issues in Pakistan induced by climate change.
Also, check out Why Construction of Dams is Crucial for Pakistan
I hope you all liked this post! Please comment below if you have any suggestions, comments, or feedback! We at #envpk love hearing from our readers! Thanks!
For feedback or queries, email at admin@envpk.com