Decade 2021 – 2030 has been officially announced as the UN Decade on Ecosystem Restoration, which will officially begin on this year's World Environment Day on 5th June, 2021. Pakistan is the host country for this year's World Environment Day which is definitely a great honour but totally justified as Pakistan is one of the very few countries actually committed to fighting climate change and has recently become somewhat of a leader in the world of fighting climate change, environmental restoration and improvement [Check out: Pakistan As World Environment Day 2021 Host – Why and How?].
Pakistan is a country rich in biodiversity thanks to the various of ecosystems that are present in Pakistan. Pakistan is also home to many Endemic or Native Fauna and Flora species. We have a diverse country with many beautiful natural wonders to be amazed by [check out: 7 Must See Beautiful Natural Phenomena in Pakistan], so it is obvious that we Pakistanis as a nation should love the environment, love growing trees, love keeping our environment clean, and love restoring our ecosystems that have been destroyed and try to conserve the ones that are still healthy. So today we are sharing with all the Pakistanis a list of Happy World Environment Day 2021 Pakistan Wallpaper Pictures to use on your social media accounts like Facebook, Twitter, Instagram, LinkedIn and even as a Whatsapp status or display picture to show the world that you are a proud Pakistani who loves the Environment! Check them out!
Also Check Out:
Happy World Environment Day 2021 Display Picture Wallpapers
World Environment Day Ecosystem Restoration Quote Wallpapers
World Environment Day -What Does Ecosystem Restoration Mean?
Note: Click on the images to open full size images and then right-click and "Save image as".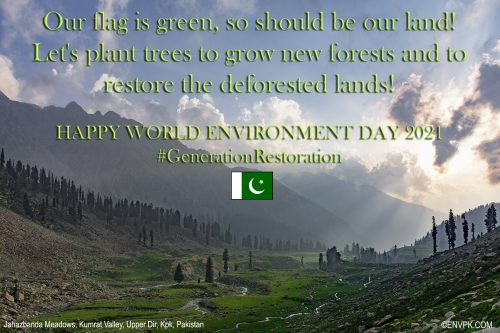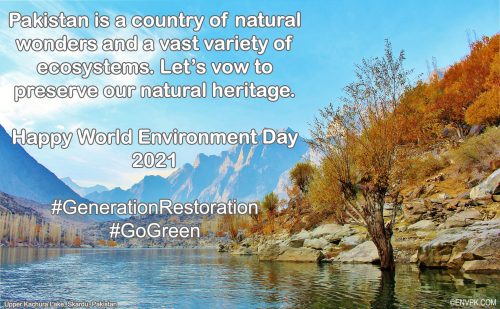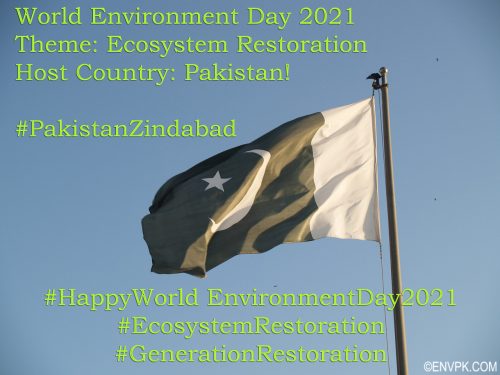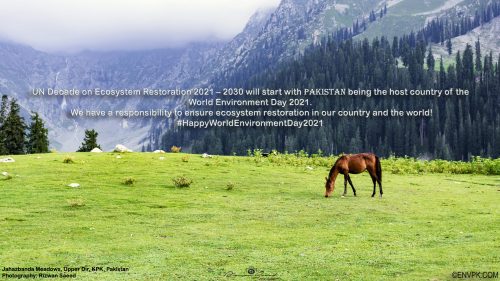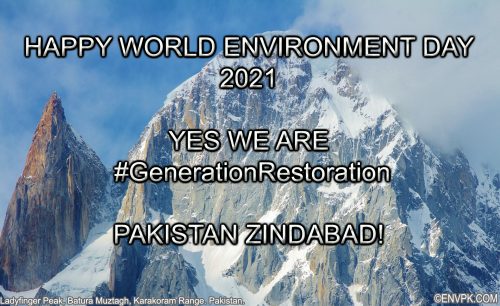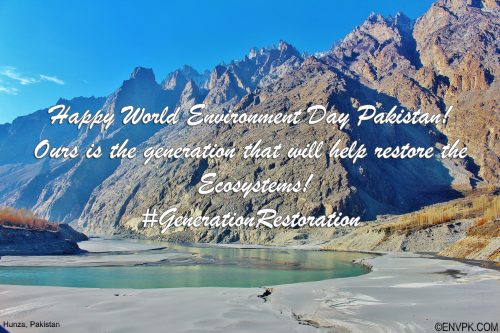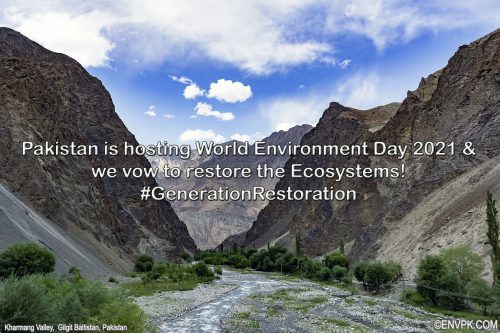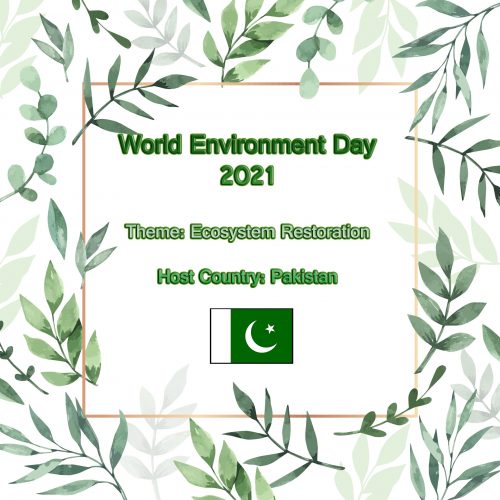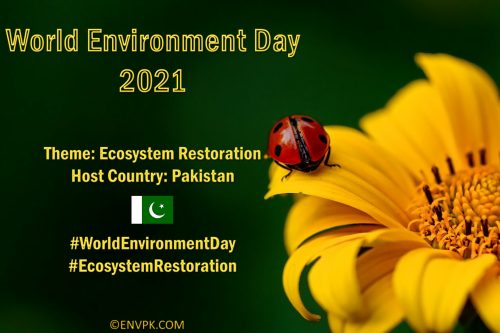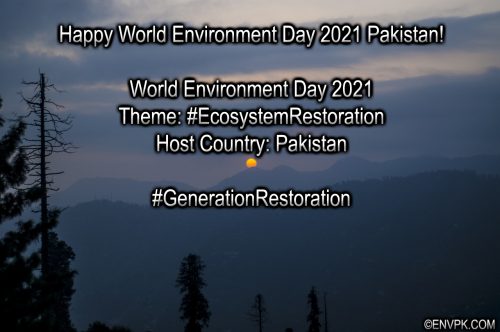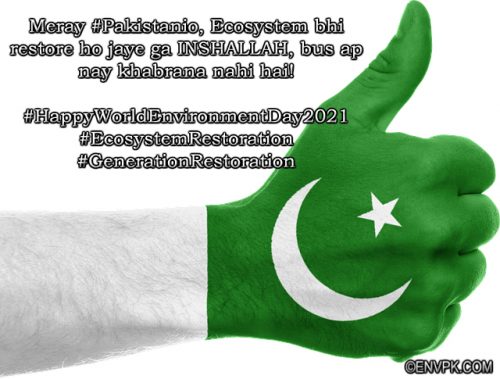 Also Check Out:
PTI Government's Environmental Achievements So Far
I hope you all liked this post! Please comment below if you have any suggestions, comments, or feedback! We at #envpk love hearing from our readers! Thanks!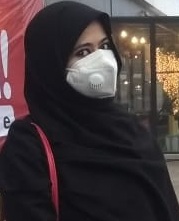 Founder of Envpk.com. A passionate environmentalist and researcher by education and at heart. A proud tree-hugger.
#SaveEarth #GoGreen