World Environment Day 2021 is just around the corner as it is celebrated every year on 5th June. This year's theme is Ecosystem Restoration which focuses on the restoration and preservation of our ecosystems. [Want to know more about World Environment Day and its theme? Check out: World Environment Day -What Does Ecosystem Restoration Mean?]. Some of the most critical issues faced by our world right now all revolve around environment somehow, from climate change to a pandemic that started as a zoonotic ditysease to water scarcity, so it is crucial for all of us to focus on trying to conserve what we have and restore what we have already destroyed in our environment. Environmental Education is an important part of this movement as no problem can be solved unless it is recognized as a problem first, so it is important for all the people in this world to know what's happening to our environment. This is the reason why days like World Environment Day are celebrated – to focus on these issues and to spread awareness about them and what better way to spread awareness nowadays than using social media? Which is why today we bring you a list of 19 Happy World Environment Day 2021 Display Picture Wallpapers that you can post on your social media accounts like Facebook, Twitter, Instagram or even LinkedIn to start a conversation.. Hope you like them!
Also check out: Pakistan As World Environment Day 2021 Host – Why and How?
Note: Click on the images to open full size images and then right-click as "Save image as".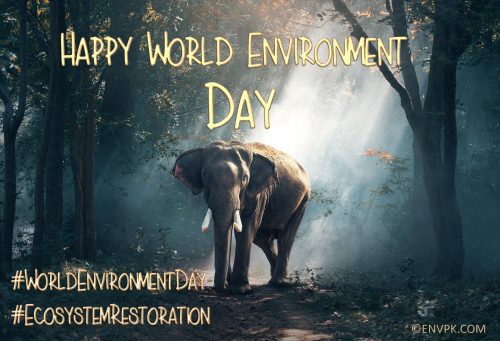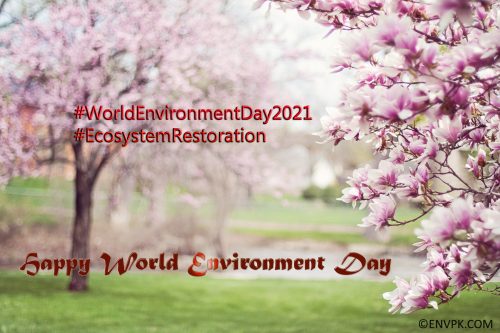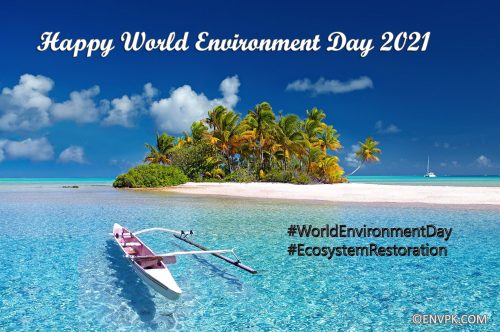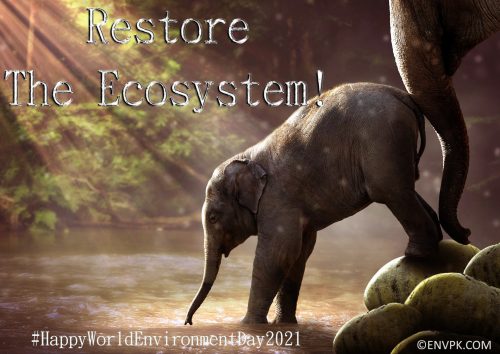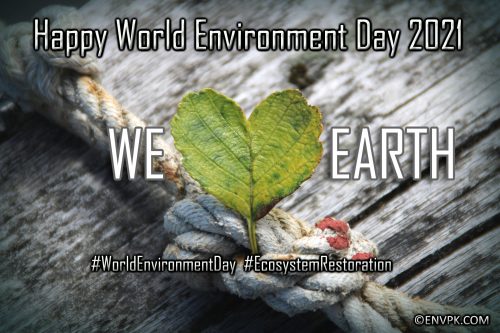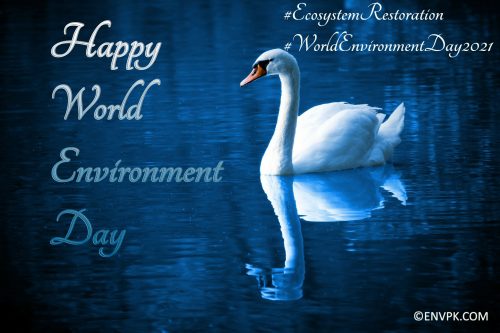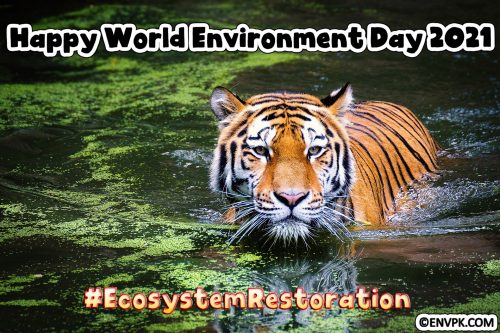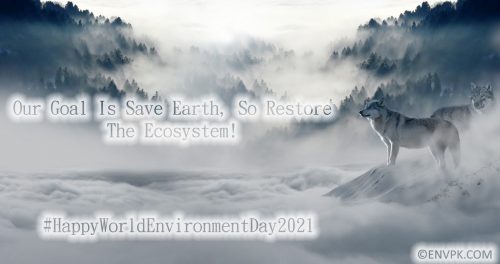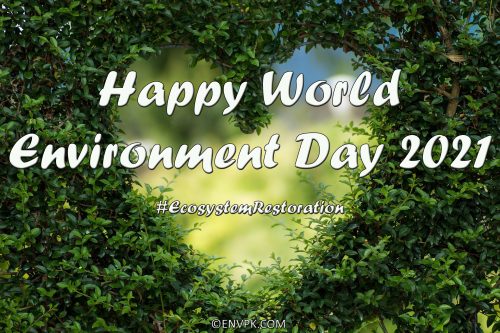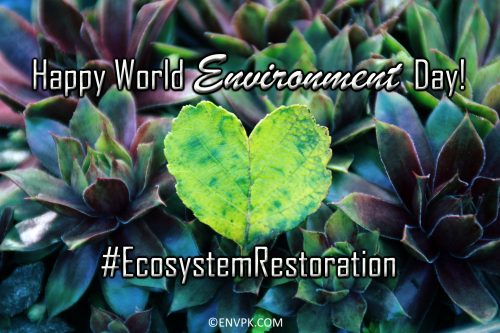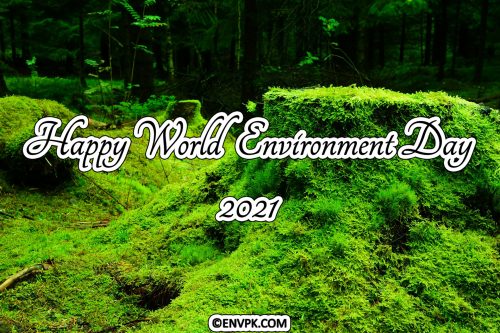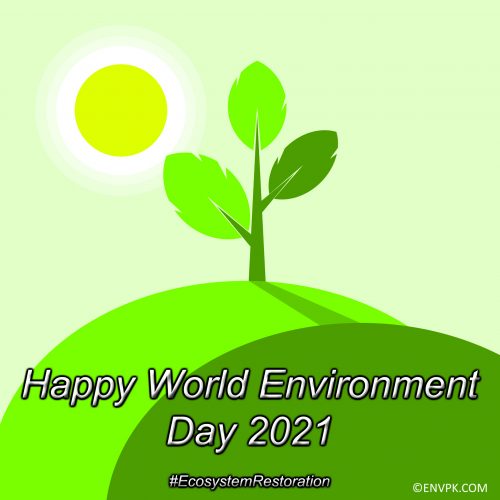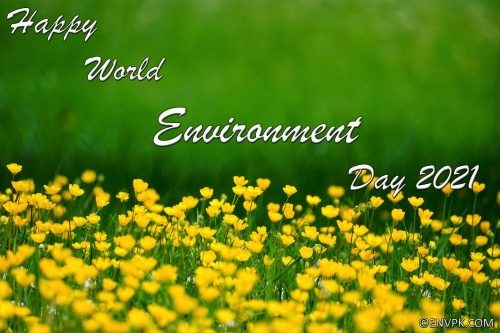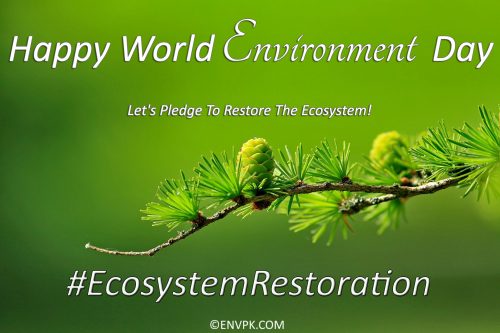 Also check out: World Environment Day Ecosystem Restoration Quote Wallpapers
I hope you all liked this post! Please comment below if you have any suggestions, comments, or feedback! We at #envpk love hearing from our readers! Thanks!