Introduction: Coastal Line of Pakistan
The Coastal line of Pakistan is 990 km long and is divided in to 2 parts: Sindh Coast which is 270 km and Makran Coast which is 720 km which then lead into the 350km long marine zones of Pakistan. The first 12 nautical miles (22.22 km) are of territorial waters of Pakistan. Then between 12 to 22 km lies the buffer zone after which, spanning an area of 200 nautical miles starts the Exclusive Economic Zone (EEZ) in the Arabian sea. However, under the UNCLOS (United Nations Conferences on Laws Of Seas) Pakistan has claimed its continental shelf under Article 76 as the shelf of the coast is dominated by the Indus River. Therefore the EEZ has been further extended by 50,000 km².
Also check out: Marine and Coastal Ecosystem of Pakistan – Climatic Biome
What are the Coastal areas of Pakistan?
The coast of Pakistan is divided into 5 parts:
1. Gwadar Coast
2. Lasbela Coast
3. Karachi Coast
4. Thatta Coast from Korangi creek upto Indian border at Sir Creek.
5. Rann of Kutch from Badin to Tharparkar districts.
These Coastal areas are important as they contain wide variety of habitats including wetlands, mangroves, barrier Islands and coral reefs etc.
Marine resources of Pakistan and Economy:
About 10% of Pakistan's population lives around the Coastal zone areas, while 20% of these coastal zones are somewhat developed, about 40% of industry is situated in these zones. With recent industrial and developmental projects like CPEC (China Pakistan Economic Corridor) the presence of 3 operational sea ports as well as urban and industrial centers will see great economic opportunities as the Coastal zone of Pakistan lies in a great strategic zone geographically.
The primary marine resources of Pakistan include mangroves, marine and coastal fish stocks , coral reef patches, sea turtles, dolphins, porpoises and a rich variety of other species. They are highly prized. However, as a large number of people living along these coasts sustain themselves by fishing, it has also resulted in these resources being over exploited and other urban activities and industrial hub development has lead to pollution, deforestation, over fishing to name a few, all of which contribute to climate change which. as a result has a negative impact on the coastal regions.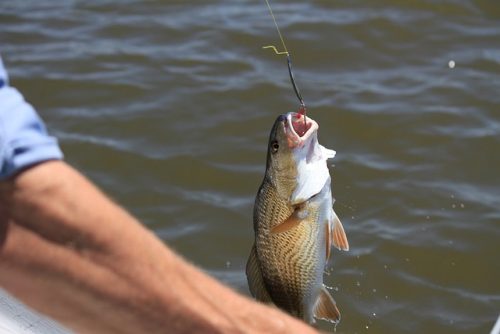 You might also be interested in: Impacts of Climate Change on Water Resources of Pakistan
Impacts of climate change on Coastal areas in Pakistan:
1. Sea level rise: while sea levels have risen by 1.4mm globally and is further projected to increase by 1-2mm by 2021 again. Yet, the Karachi sea has also shown an increase of 1mm per year in the past century. This rise in sea levels by global warming could result in flash floods, wetlands loss, increase in salinity as well as erode beaches and displace entire settlements. It will also impact economic zones and affect power plants, ports and other industries on the coasts.
2. Ocean warming and acidification: due to anthropogenic activities and the resulting greenhouse gas emissions, the oceans are slowly starting to warm up where the CO2 in air is absorbed by the surface layers of the water and the carbon is stored (carbon sequestration) whereas if this CO2 emissions increase, then this results In more CO2 being absorbed which utimately changes the ocean pH and causes ocean acidification. Moreover, it also causes ocean stratification that effects plankton growth and changes in oceanic currents and circulation due to increasing temperature and decreasing salinity.
In addition, the growth of toxic algal blooms and other stressor will be aggravated by increased CO2 emissions due to the changing climate. For more detail, read: What is Ocean Acidification? – Causes, Effects and Solutions
3. Extreme weather events: along the coastal areas, climate change will exacerbate natural events like tropical cyclones, and flooding in these Coastal areas where they destroy the Coastal communities, disrupt livelihood and result in the loss of mangroves and due to deforestation, the risk is increased tenfold. Additionally, higher surges and storms will also increase in frequency.
Also Check out, Tropical Cyclones and their Causes, Effects and Management
Conclusion:
The data collected of the dynamic processes and changes taking place in the waters belonging to Pakistan's Coast have indicated that sea levels will continue to rise with climate change and the threat looming above us especially on low lying delta areas, and of natural disasters brought on by changes in storm patterns and oceanic currents along with the industrial pollution is imminent. Therefore serious mitigatory measures need to be taken immediately to deal with these rising issues.
You might also like: Impact of Marine Species Harvesting Industry on Environment
We hope you liked this post! Please comment below if you have any suggestions, comments or feedbacks! We at #envpk love hearing from readers! Thanks.
An Environmental Science major interested in creating awareness about all things related to the environment and how we can protect it.