Introduction
Pakistan joined the list of nuclear power countries in May 1998 after testing an atomic bomb and became the first Muslim country with nuclear power. Pakistan has five operating nuclear power plants that are supervised under the Pakistan Atomic Energy Commission, the nuclear agency of the Government, and the scientists. Currently, Pakistan owns a mini nuclear power program in collaboration with the Chinese that has an operational capacity of 1355 MWe and another one is yet to be completed with 2300 MWe operational capacity. Pakistan is a participant in the International Atomic Energy Agency.
Pakistan also has nuclear weapons and the capabilities have increased by utilizing initial uranium sources. The electricity produced by nuclear power is less than 3.6% of the total power generation in the country.
Also check out: What Are Renewable Energy Sources? – Types of Green Energy
Nuclear Waste and Its Sources
It is produced as a result of dismantling nuclear plants, hazardous waste from hospitals, and research laboratories. Nuclear waste contains radiation and toxic matters and wastewater.
Categories of Nuclear Waste
There are three categories of nuclear waste being produced from nuclear reactors.
Low-level waste is categorized as less toxic and hazardous to nature and humans. It is composed of equipment, clothes, and ordinary items contributing to almost 90 % of nuclear waste by weight.
Intermediate nuclear waste is generated by exposure to the radioactivity process for a longer period of time.
High-level waste is highly toxic and emits dangerous radiation. It must be discarded with precautions.
Also read: What is Nuclear Energy? – Uses, Advantages, Disadvantages
Nuclear Waste Hazards
Materials which emit radiation that can be fatal for humans, animals, and the environment. It also negatively affects marine life if not dispose of properly.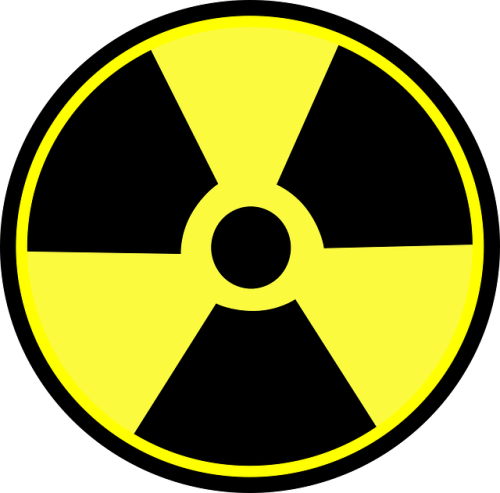 Nuclear Waste Management in Pakistan
Nuclear waste being produced in Pakistan is managed by PAEC. All certain instructions related to nuclear waste management are presented by Pakistan Nuclear Regulatory Authority in accordance with PAEC.
The latest nuclear waste management offices have been suggested by PNRA in cities including Lahore,  Nilore, Chashma, Rawalpindi, and Karachi. The pools are used for keeping waste fuels generated from reactors.
Instructed guidelines include proper management of nuclear waste by the following methods: compaction, incineration, changing waste composition, isolation, and removing radionuclide.
You may also wish to read: Current Environmental Issues In Pakistan – List With Detail
Conclusion
Nuclear waste without any doubt is a dangerous material that must be disposed of, recycled, and dumped with precautionary measures. The transportation of nuclear waste within-country should be supervised in order to keep the surrounding safe from accidents. The dumping sites for nuclear waste should be located away from residential areas and it should be noticed that the waste does not make way to water bodies.
Recommendation
Any waste if left untreated creates problems for the living things and environment. There was a news report stating that e-waste of international countries being disposed of in third world nations including Pakistan. The Government of Pakistan should take this matter into consideration and also keep an eye on nuclear waste-related shipments and transportations to avoid any mishap.
Also, Check Out Waste to Energy Plants Can Curb Pakistan's Electricity Crisis
I hope you all liked this post! Please comment below if you have any suggestions, comments, or feedback! We at #envpk love hearing from our readers! Thanks!
For feedback or queries, email at admin@envpk.com