The city of Lahore, Pakistan which was once known for its sweet smelling fresh air and gardens has now turned into a hub problems related to air pollution. The city is not only the worst air quality wise in the country, but has been listed among the worst cities air quality wise in the whole world for the past week or so.
Also read: Lahore Smog is Killing Us -Harmful Impacts of Smog On Humans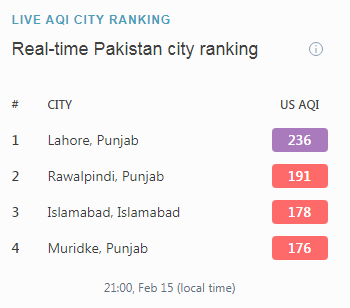 Every resident of Lahore will bear to the issue of smog and its related issues like the sudden increase in the respiratory issues experienced by the people. Smog related diseases like cough and flu are on the rise with people complaining of allergy-like symptoms such as flu, itchy and watery eyes as well as difficulty in breathing and cough etc.
Though the level of air pollution is high in every part of the city, some areas have it worse than all others. The following list shows the Air quality index (AQI) and PM2.5 air pollution in different areas of Lahore, Pakistan.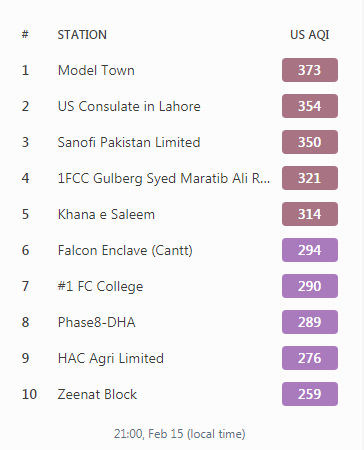 [Data Source: IQAir]
If you want to know how you can protect yourself and your loved ones from the harmful effects of smog, then please check out: 10 Ways To Protect Yourself From Smog 
I hope you all liked this post! Please comment below if you have any suggestions, comments, or feedback! We at #envpk love hearing from our readers! Thanks!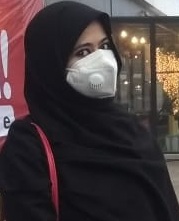 Founder of Envpk.com. A passionate environmentalist and researcher by education and at heart. A proud tree-hugger.
#SaveEarth #GoGreen