If you are a Pakistani student who is interested in pursuing environmental sciences degree, then you are at the right place as today I am going to provide you with in-depth information about everything environmental science degree in Pakistan. I can understand that choosing your major can be an overwhelming task and most of the student consider it a career-make-or-break matter, but please keep all your options open and consider all subjects and pick the one who are genuinely interested in – good grades and a great career will follow naturally INSHAALLAH!
[All the information is relevant to the time of writing this article.]
BASIC PROGRAMS OFFERED IN THE SUBJECT OF ENVIRONMENTAL SCIENCE
Three basic programs are offered in Environmental sciences:
Bachelors (4-year BS hons.)
Masters/MPhil (2-year MS)
PhD (3-5 year + extension PhD)
Note: Environmental Science can also be opted as a subject in Matriculation and Intermediate level.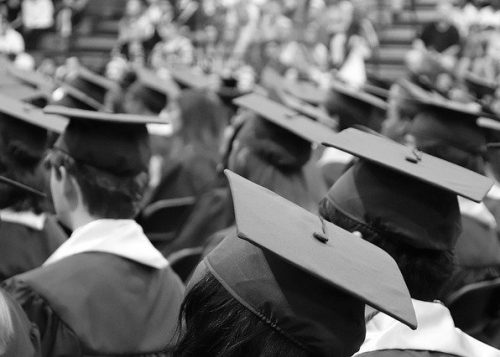 WHICH UNIVERSITIES ACROSS PAKISTAN OFFER ENVIRONMENTAL SCIENCE DEGREES?
Most government universities and major private universities offer Environmental science degrees, especially those in the provincial capitals or the major cities of Pakistan. There must be at least one university in city that offers this subject as it is an up and coming field and is being introduced in universities. Please check the universities in your own city for more information on this subject. [Check out: Top 12 Environmental Science / Engineering Universities of Pakistan]
WHAT WILL I STUDY IN ENVIRONMENTAL SCIENCE DEGREE IN PAKISTAN?
Environmental science is an interdisciplinary field, so expect to study a wide range of subjects under the umbrella of environmental sciences [For more info, check out: Branches of Environmental Science – Interdisciplinary Field]. You will study almost all branches of environmental science one by one, with 5-6 subjects per semester depending upon your university. You will also have to study some basic "compulsory subjects" like Mathematics, English, Pakistan Studies, Islamiyat, Computers and Statistics which are distributed in different semesters. Some common subjects that you will study in an Environmental Science Bachelors (BS) degree include the following:
Introduction to Environment
Environmental Chemistry
Environmental Physics
Environmental Microbiology
Environmental Geology
Environmental Health
Environmental Planning
Environmental Management Systems
Environmental Monitoring
Environmental Economics
Environmental Education
Environmental Law
Principle of life (History of life on earth, its types etc)
Ecology
Biological resources
Water resources
Energy resources
Science of Climate Change
Air Pollution and management
Water Pollution and management
Soil and Environment
Conservation Biology
Waste Management
Current Environmental Issues
History and Philosophy of environment
Occupational Health and Safety
Remote Sensing and GIS
Instrumental Analysis and Analytical Techniques
Research Methodology
Research Thesis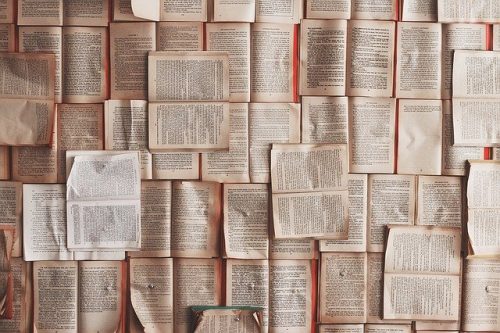 It is definitely a very fun subject and I had a great time exploring it in university – branch by branch, subject by subject, and topic by topic. Some subjects were definitely more interesting than the others (I am looking at you EMS..), but you can't expect to like ALL subjects in any major you pick. It did get a bit hectic and stressful at times with all the practicals and exams, but I guess that's how university is for every student (mostly those majoring in science subjects, the social sciences and arts lot have it A LOT easier in my humble opinion). But overall, I personally think it is a more diverse and interesting subject than some other subjects that fall into the same category like botany, zoology or even microbiology etc.
THESIS/RESEARCH IN ENVIRONMENTAL SCIENCE DEGREE IN PAKISTAN
Environmental sciences research conducting in most Pakistani universities is usually of two basic types "lab work based" or "questionnaire/interview/data collection based" regardless of what branch of environmental sciences you choose to conduct your research in. While some branches are specifically theoretical such as EIA studies, most offer a choice between the two types of research approaches mentioned above. So pick whatever you are more comfortable in: spending days in lab or spending days out in the sun roaming around different places like your own university, bird/animal markets, government offices, zoos, meteorological department or EPA to collect data in the form of questionnaires or pre-collected data from environmental agencies etc. However, what students choose to pick as their topic depends mostly on the supervisor at BS level, but in MS level you have a bit of freedom to pursue whatever interests you the most and supervisors are usually more lenient and let you decide for yourself. PhD is another game altogether.. [Also Read: Tips For Doing A Quality Research Thesis]
CAREER OPPORTUNITIES AFTER AN ENVIRONMENTAL SCIENCE DEGREE IN PAKISTAN
Nowadays, environmentalists are required in almost every field and all sorts of companies and organisations hire them. But are there actually environment related jobs in Pakistan? Well, some will say loads, some will say none, I am going to say neither and just list a few industries where you will be able to find a job as an environmental science graduate:
Environmental consultancies
Waste management/waste to energy companies
All factories requiring an Occupational Health and Safety officer (if you have post-grad certifications for OHS and stuff)
Teaching
Water and Energy companies
Your own environment related startup or business.
Environmental manager in companies
Nature conservation officer/ Conservationist
Environmental NGOs like WWF
Etc.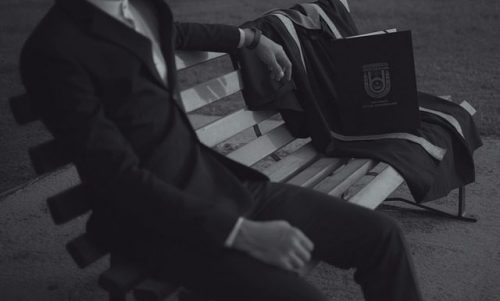 IS ENVIRONMENTAL SCIENCE DEGREE A GOOD AND VALUABLE DEGREE?
Finally the big question, is an environmental sciences degree worth it in Pakistan? Well, depends on what you wish to achieve after it – do you want to make millions, or do you simply wish to be an environmental activist who brings a positive change in this world or do you wish to combine the two and become a millionaire environmentalist? To be very honest, every person will have a different take on this matter, some will say it is the best and most promising career while others will say it is totally useless, so I suggest you make up your own mind. My personal take is that you should study what you love and try as hard as you can to excel in it and leave the rest to God and see where life takes you. No major will ensure your success or failure in life, if anyone tells you otherwise they are lying..
Hope this guide was helpful for you and if you have any questions, please feel free to ask in the comments below and I will try my best to answer them to the best of my knowledge and experience! Cheers.  🙂
I hope you all liked this post! Please comment below if you have any suggestions, comments, or feedback! We at #envpk love hearing from our readers! Thanks!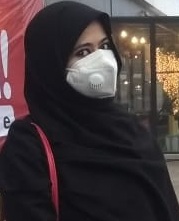 Founder of Envpk.com. A passionate environmentalist and researcher by education and at heart. A proud tree-hugger.
#SaveEarth #GoGreen