Thesis, the word that makes every student's world shake.. It can definitely be challenging when you do it for the first time in the last semester of your Bachelors degree program (which is mandatory in most science and engineering fields), especially if you dive into it without any idea how to go about it or worse, if your supervisor isn't competent enough, but don't be alarmed as there are a few tips and tricks which can make conducting any research thesis a breeze (as "breeze" as a thesis can be..). So read ahead students because if you are searching for tips and tricks to complete your thesis, then you definitely need to read this article!
[Also check out: Environmental Science Degree in Pakistan – A Complete Guide]
PICK A FIELD THAT INTERESTS YOU
Picking a research field that you like or find interesting is extremely important because this is the field and subsequent research topic you'll be thinking about and working on for at least 6 months of your life. So better select a field and topic you are passionate about.
CHOOSE YOUR RESEARCH TOPIC WISELY
Don't pick a research that requires expensive and/or rare chemical or equipment that isn't found in any university or laboratory in your city. That would completely mess up your research and trust me, those chemicals would never arrive. So better read the methodology of the paper you have taken inspiration from properly and discuss it with your supervisor beforehand too.
CHOOSE THE SUPERVISOR, NOT THE SUBJECT.
Pick a good supervisor. Field doesn't really matter in most cases and a good supervisor will most probably choose a topic with your consultation and that which interests you. So better choose a supervisor who is nice to you as well as competent. A supervisor can make or break your research.
WEBSITES TO RESEARCH PAPERS FROM
Google scholars is a great place to begin searching for papers but there are some other websites too that can help you collect a lot of great data for your thesis to refer to such as the following:
COLLECT GOOD AND ACCURATE DATA
This one is really important for all students as many students think they can always "come up with believable results" but that is not only against the research ethics but would also mess up your results and overall thesis very badly. So make sure you measure and write measurements or collect data from questionnaires properly and also correctly..and honestly. Do quality lab work/data collection and never report fake or fabricated results. Your whole research is based on your data, if that isn't correct, your research will collapse!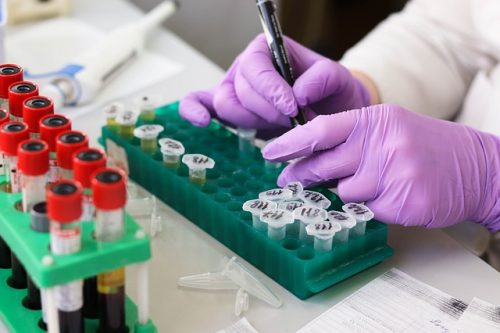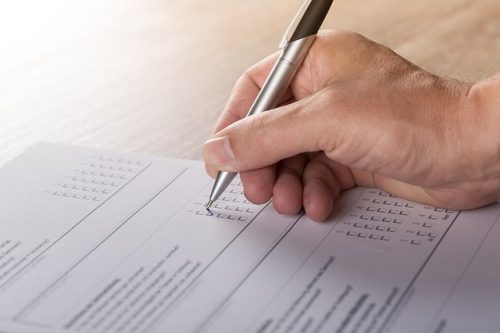 DON'T LEAVE THE EDITING TILL THE END
You would be tempted to leave the irksome task of leaving the editing of the manuscript till the end, but at the end it would be even more difficult so trust me, the best way to go about it is setting the page settings properly BEFORE you begin writing your manuscript. Set the page borders to the required values, select the required font and size and then begin typing.
PRACTICE ACTIVE VOICE/ PASSIVE VOICE AND DIRECT SPEECH /INDIRECT SPEECH
If you know your way with words and how to change them while still keeping the meaning  same then your manuscript writing time will be spent a little less stressfully. So practicing active and passive voice and direct and indirect speech is a great way to make sure you don't have a tough time while removing plagiarism from your manuscript.
KEY PHRASES AND IMPORTANT WORDS WHEN WRITING THE THESIS
If you collect a list of some common words and phrases and their synonyms that are used commonly in research, it will definitely make your life a lot easier when you begin writing your manuscript. You can't keep on using words like 'therefore' and 'however' all the time.. So better collect a list of connectives etc.
WRITE CHAPTER BY CHAPTER
Write your thesis chapter by chapter, and make sure your previous chapter is totally done before beginning the next one. You don't want to keep going back and forth between chapters. Stay organised.
DON'T USE ONLINE PLAGIARISM CHECKER!
Whatever happens, DO NOT use online plagiarism checkers as most of them will save your data and then when your supervisor will check your manuscript it will show extra plagiarism from these websites! These websites definitely do more harm than good. Trust the old Turnitin..
MAKE BEAUTIFUL GRAPHS AND TABLES
Aesthetics matter – even in graphs and tables. So make beautiful tables with properly thick outlines and also make beautiful graphs preferably in shades of black and gray as they look more professional and are easier to get published later on in some journal as some journals charge extra for coloured graphs and images.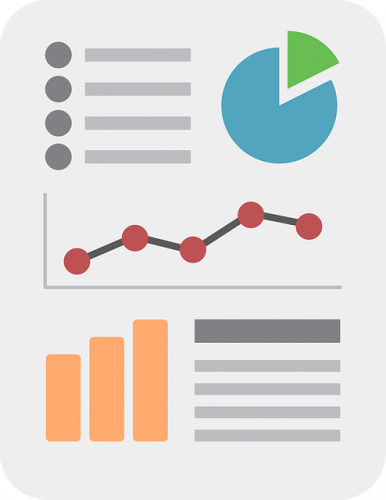 ERROR BARS AND STANDARD DEVIATION ARE YOUR BEST FRIEND
All supervisors LOVE error bars and standard deviation in your graphs – so make sure you add them. This will also save a lot of hassle when getting your paper published, as most of the reviewers ask you to add standard deviation in the results.
REFERENCING IS EASY (WHEN DONE SMARTLY)
Yes, you read that right. Referencing is easy and no you don't have to add each and every full stop and comma to your references – you can simply copy them from Google Scholars. See the little quote marks in the picture below? Just click them and pick the format you need and voila!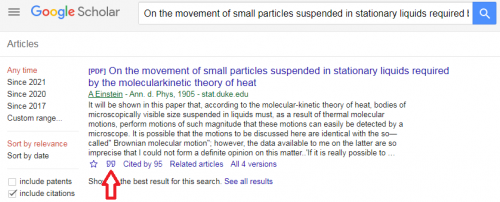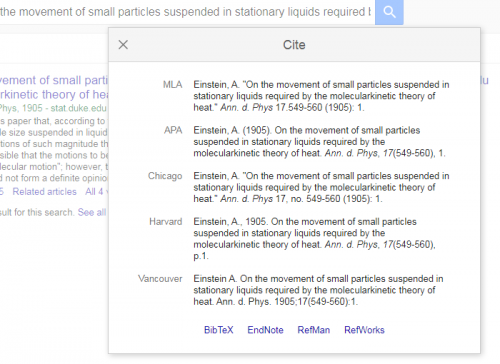 OVERALL PRESENTATION MATTERS
Last but not the least, overall presentation matters. Make sure the formatting is correct, you have the page numbers correct, your starting pages are in correct order and beautifully made and also your references and ending pages are in correct format and order. All these things will ensure you have a lovely thesis to hand to your supervisor.
EMAIL YOURSELF ALL DATA AND EVERY CHAPTER OF YOUR THESIS
To save yourself from a tragedy, please email yourself each chapter of your thesis manuscript after it's complete. You don't want to lose all your hard work in case your computer breaks down. You email, email, email.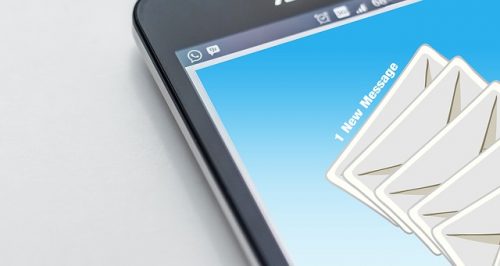 DON'T BE OVER AMBITIOUS
Some students are really passionate about their research and thus want it to be perfect but the key to a good research is to not be over ambitious – know your limitations, do what is achievable and get done with it. Like they say the best research is a completed research and remember, it is a requirement for your degree after all so forget perfection, do your best and then submit it.
DON'T FORGET TO GET YOUR RESEARCH PUBLISHED
Most students get over relaxed after completion of your degree and forget all about all the hard work they put into their research. A research that isn't shared with the world is a useless research, so make sure you get it published in some journal. Even in a journal with low impact factor, just make sure it is recognised by your educational board/commission/University (HEC recognised for students in Pakistan).
I hope you all liked this post! Please comment below if you have any suggestions, comments, or feedback! We at #envpk love hearing from our readers! Thanks!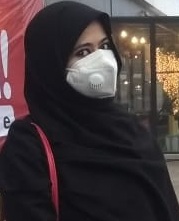 Founder of Envpk.com. A passionate environmentalist and researcher by education and at heart. A proud tree-hugger.
#SaveEarth #GoGreen