INTRODUCTION
EMS: It stands for Environmental Management System.
This system provides a framework that is assisting organizations in achieving their environmental objectives by improving their environmental performances through continuous analysis and assessment.
In simple words, it is defined as a system integrating a set of plans and processes that permit the organizations to lessen their environmental effects and enhance their working capabilities.
QMS: It stands for Quality Management Systems.
This system is based on a group of business processes that primarily concentrate on frequently meeting the demands of customers and raising their satisfaction. The quality management system is coordinated according to the purpose and strategic management of the organization.
ISO: It stands for International Organization for Standardization.
ISO is an international, non-governmental and independent organization that sets and organizes international standards. The international standards certify efficiency, safety, and quality of services, products, and systems.
ISO includes delegates from national standards organizations and it encourages commercial, industrial and proprietary standards on a global level.
ISO 9000
The ISO 9000 is considered a family of standards linked to quality management systems. It consists of a group of standards that assist organizations in meeting regulatory conditions of services or products and the needs of stakeholders and customers.
ISO 14000
ISO 14000 is considered a family of standards associated with the environmental management system. It assists organizations in enhancing the efficiency of implemented environmental management system in the work area. It also aids organizations to work in compliance with environmental conditions, regulations, and laws and reduce their negative impacts on the environment.
ISO 14001
ISO 14001 is an international standard. It defines conditions for efficient implementation of the environmental management systems. The conditions include reducing waste, effective utilization of resources, earning the trust of stakeholders, etc. The concerned organizations can observe the framework provided by ISO 14001.
OHSAS: It stands for Occupational Health and Safety Standard.
OHSAS 18000
It is considered an international standard for occupational health and safety management systems. It was organized by consultants, registrars, certification, and standard entities. It should not be mistaken with ISO Standard. It is further described by two more standards that are OHSAS 18001 and OHSAS 18002.
OHSAS 18001
British Standard for Occupational Health and Safety Management Systems was recognized as OHSAS 18001. It is acknowledged and implemented at the global level. It contributes to the effective management of risks in the area of occupational health and safety.
OHSAS 18002
OHSAS 18002 is based on guidance related to the improvement and implementation of management systems regarding occupational health and safety that fulfill the demand of OHSAS 18001.
CONCLUSION
The environment encompasses every ecological aspect of the Earth. If adequate attention is not given to the environment of the Earth, it will probably get damaged by disastrous anthropogenic activities. Industries are polluting the environment. The environment is protected through environmental laws, management systems, regulation, etc. An environmental management system has significant benefits for corporate business. The corporate system contributes to environmental pollution and the environmental management system is used to save the environment and human health from harmful substances being released into the environment.
Also, Check out Pakistan Environmental Protection Agency (review of IEE and EIA) Regulations (2000)
I hope you all liked this post! Please comment below if you have any suggestions, comments, or feedback! We at #envpk love hearing from our readers! Thanks!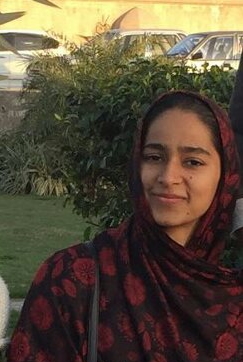 – MS Environmental Science
– Content Writer
Researcher, Nature Lover, and Environmentalist